Petrus Countertops and Remodeling is an expert in all things kitchen and bathroom remodeling in Phoenix, AZ, bringing premium materials and extensive experience to every project. We'll transform your kitchen or bathroom into a space that's refreshed, modern and supremely functional, not to mention comfortable!
Design Consultations
All bathroom and kitchen remodeling in Phoenix, AZ starts with an in-home consultation. Our experts will come out to your home at a time that's convenient for you to thoroughly survey your space. This allows us to see what elements already exist and what the parameters of the project are. It also gives us an opportunity to speak one-on-one with you, going through the bathroom or kitchen and getting a feel for what your remodeling vision looks like.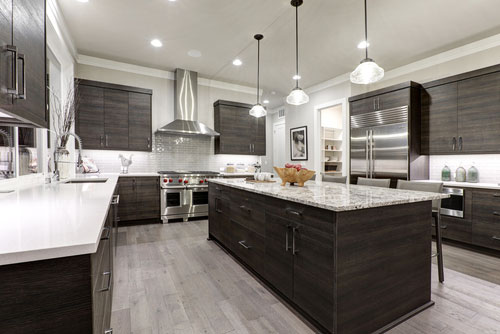 Natural Stone Countertops
The core of our business involves working with high-end stone products, which means every kitchen or bathroom remodel we undertake comes complete with these materials. Rest assured, we'll help you choose countertops that are right for your space and install them seamlessly to fit the complete remodel. Choose from numerous options of granite, quartz, marble or limestone!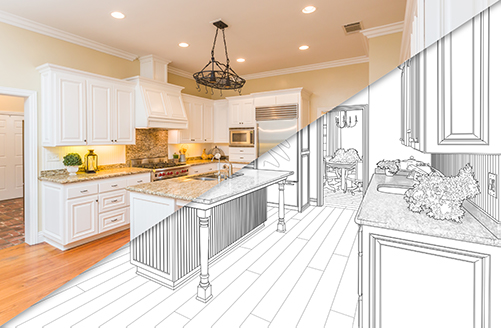 Cabinets
Cabinets play an integral role in both your kitchen and bathrooms. They act as both functional storage spaces and a central, defining design element. We'll consult with you about the right type of cabinets for your space and make sure they're uniquely customized to make a stunning impact. We're able to customize everything from wood type and color, to cut and cabinet design based on the scope of your renovations.
Tile Flooring and Backsplashes
Another of our specialties involves the design and installation of tile flooring and backsplashes. Our expertise with stone gives us the ability to create stunning tile installations that lend themselves to the design and atmosphere of your space, while delivering superior performance and ease-of-maintenance.
Reinvent Your Interior
Ready to bring your kitchen and bath into the modern age with a few luxurious upgrades and personalized design elements? Schedule an in-home consultation appointment with Petrus Countertops and Remodeling today by calling (480) 281-2675.