Tile is a resilient surface that looks great in bathrooms, kitchens, foyers, outdoors and as a kitchen backsplash. If it's installed properly, it's also protective against moisture and will stand the test of time to look great regardless of your décor. But, in order to reap these advantages, you'll need to work with qualified tile contractors in Phoenix, AZ.
Petrus Countertops and Remodeling has experience with all types of stone materials, including tile installation. Let us customized and expertly install tile throughout your home, so you can enjoy the many benefits it has to offer.
Why Choose Tile?
Tile offers the perfect marriage of durability, appeal, customization and options, allowing it to be perfectly tailored to virtually any application in your home. Once installed, the benefits just keep on coming:
Stone tile is easy to maintain and clean
It's water resistant and protects against moisture
It's a cost-effective material with a great return on investment
It adds value to your home
There are numerous customization options
Regardless of what tile material or the color and texture of the tile you select, tile will continue to give back to your space long after it's installed.
*Please note that we do not sell tile products, however we are capable of working with pre-sourced tile to provide installation services.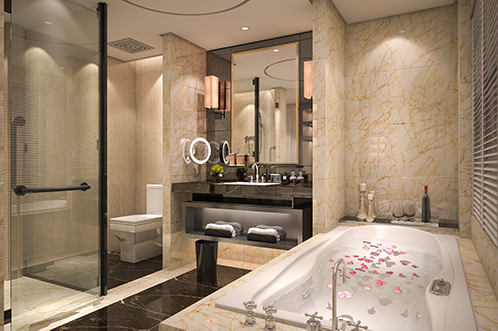 Tile Installation
Thanks to our experience measuring, fabricating and installing natural stone countertops, we're also highly adept at tile installation in Phoenix, AZ. Let us put our trowels to work for you, leaving behind immaculate tile work that looks great and lasts, regardless of the design, pattern, scope of work or area of your home.
Illustrate Your Home with Tile
Even the boldest, most beautiful tile needs to be laid and finished with precision to look great. At Petrus Countertops and Remodeling, our expert tile installers are dedicated to delivering unparalleled tile services to your home, resulting in one-of-a-kind surfaces that speak volumes about the quality of your living space. Reach us today at (480) 281-2675 to schedule tile installation.