Quartz is an engineered stone material that offers unique appeal and wonderful value when customized and installed in your home. The right quartz countertop will stand strong, look beautiful and preserve its integrity for decades to come! Let Petrus Countertops and Remodeling help you find the ideal quartz material for your home, so you can exemplify your space in a way that's unique and bold.
Why Choose Quartz?
Quartz gives the appeal of natural stone, yet is engineered to be beautiful and durable, making it one of the best materials you can bring into your home. There are a bounty of reasons to make quartz in Phoenix, AZ part of your kitchen or bathroom remodeling plan:
It resists staining because it's non-porous
Available in a wide range of colors and styles
It boasts a finish that can't be matched by natural stone
It's extremely durable and resilient
Quartz requires very little upkeep or maintenance
With all of the great benefits, it's easy to see why homeowners choose quartz when they want the natural appeal of stone in their home, without the hefty price point that granite or marble can bring with it.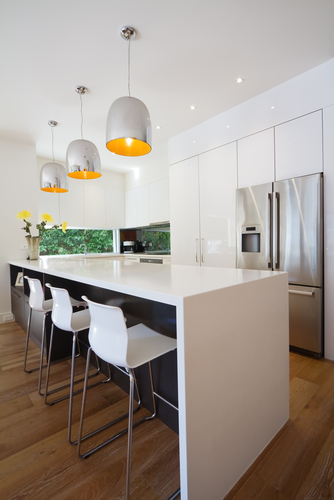 Bathroom and Kitchen Focus
We focus primarily on bathroom and kitchen quartz countertops in Phoenix, AZ, handling the complete installation: from measurements and fabrication, to thorough installation services. We'll make sure your investment in quartz is one that gleams beautifully in your home and looks absolutely pristine in your kitchen or bathroom.
Experience the Beauty of Quartz
Quartz is a tremendous material that's resilient, beautiful and value-additive to your home. If you're ready to bring your space to life with engineered quality, contact the experts at Petrus Countertops and Remodeling today by calling (480) 281-2675. From your kitchen to your bathroom, count on us for complete quartz installation and beautiful results you'll be proud of in your home.